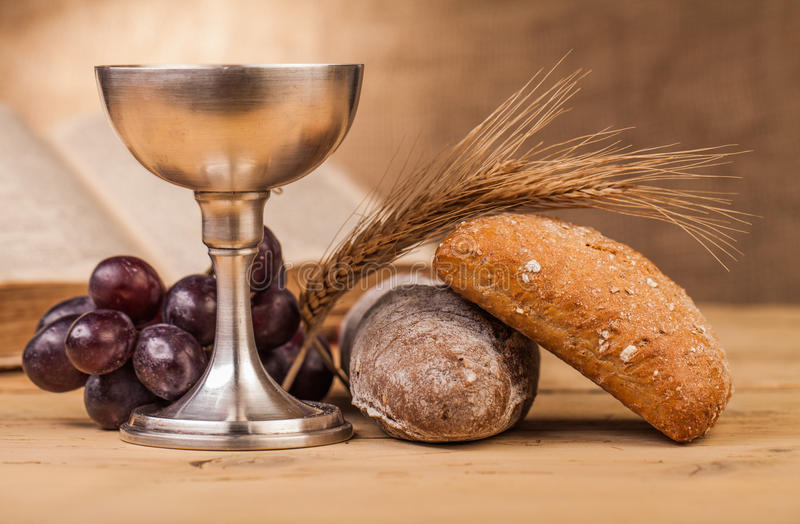 "While they were eating, Jesus took a loaf of bread, and after blessing it he broke it, gave it to the disciples, and said, "Take, eat; this is my body." Then he took a cup, and after giving thanks he gave it to them, saying, "Drink from it, all of you; for this is my blood of the covenant, which is poured out for many for the forgiveness of sins." – Matthew 26:26-28
Lutherans believe and confess that Holy Communion is one of two sacraments (sacred rites) of the Church. Holy Communion is known by many names including: The Eucharist, The Sacrament of the Altar, and The Lord's Supper. At Holy Communion God forgives our sins, gives us strength for discipleship, reminds us of his deep love for us, and joins us together as a community of believers. Lutherans believe that Communion is a holy mystery where we truly receive the body and blood of Jesus himself in the bread and wine. At Hope Communion is celebrated every Sunday worship service and most special services of the year.
The sacrament of Holy Baptism is a persons entry into the life of faith and discipleship and is received before Holy Communion as Communion continues the benefits we receive after baptism.